The tender is your car, your primary mode of transport when living off the hook. You use it to go get groceries, to get to the beach and more.
Choosing a good tender is therefore highly important. Having spent many weeks now reading up on the subject, here are my main findings.
Hypalon is the way to go. The material lasts for years, although it can be relatively tricky to repair if it does become damaged. Unaffected by UV light so won't harden if left out in the sun.
PVC will die in a year or two if exposed to UV light (the sun). The UV rays they are exposed to from the sun will cause the rubber to dry out and become porous. PVC is not abrasion resistant when dry.
The bigger the tubes the better. 20″ or 50cm tubes are a must. The smaller the tube, the wetter your bottom will be while you're riding the boat – especially if you are "larger" such as myself.
Air deck or slatted floor? The consensus would appear to be for air deck as this adds to stability. In addition, you can get some dinghies with an air deck and keel (inflatable tube under the floor) which increases efficiency and agility.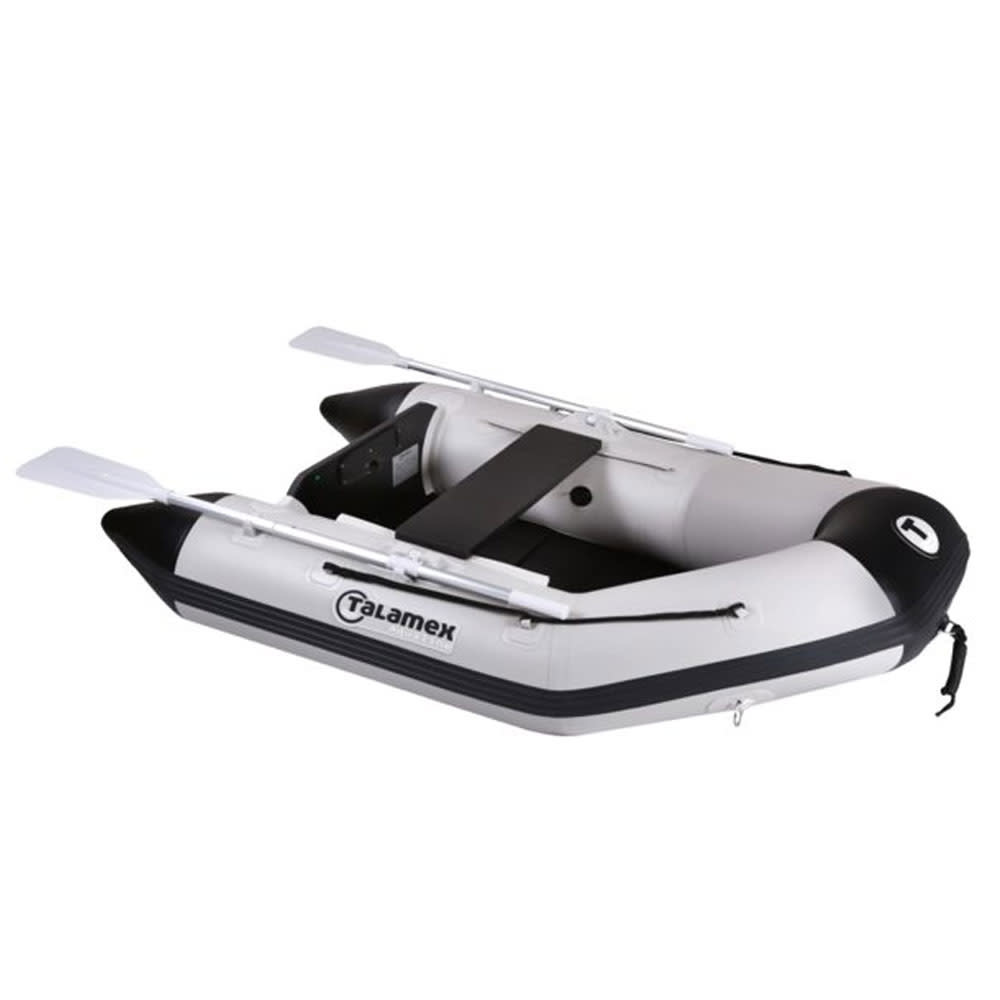 Highfield may be expensive and the ones you see all the YouTubers using, but their build quality apparently leaves something to be desired, as does their quality control. This is a shame as I really wanted to get one, but at £3,000 and based on the feedback from some, I'm now reluctant to spend the money. The CL290 has 44cm (17″) tubes which are larger than most, but still not the magic 50cm.
Talamex and SeaGo dinghies seem to be a good compromise, but the tube sizes aren't as large
Avon dinghies just seem to go on forever. I'm finding lots of 10 to 15-year-old Avon dinghies for sale online at sensible prices, and they just seem to go on forever, even if they look a little ugly.
When buying a second-hand dinghy, make sure it holds air. Not just overnight but for a week, or even two weeks – if you can.
References